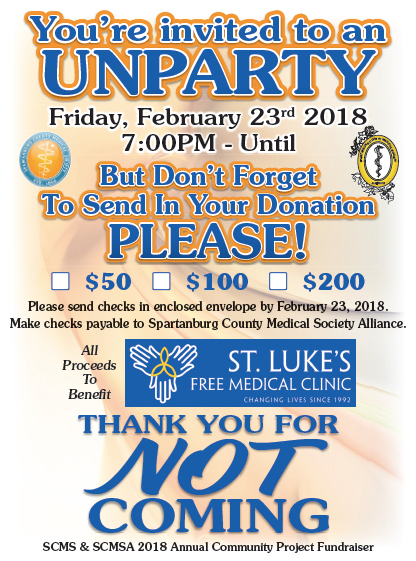 Put your feet up, make your own cocktail and hors d'oeuvres, stay in the comfort of your own home and enjoy our "UnParty" with all proceeds going to St. Luke's.
Just don't forget to write your check and send it to SCMSA!
Donations are tax deductible.
Many thanks, and enjoy your evening!!
Send checks payable to "SCMSA" to
PO Box 931, Drayton, SC  29333
OR CLICK BELOW TO DONATE ONLINE
Donations are fully tax deductible but a tax letter will only be sent if you select "Share my mailing address with SCMSA" upon checkout.